【2021.03.20】EVRI Forum No.24 PELSTE 2021 Peace Education Section Symposium
公開日:2021年03月26日
カテゴリー:開催報告
Ⅰ.PELSTE 2021 PEACE EDUCATION SECTION SYMPOSIUM!

On March 20, 2021, the Educational Vision Research Institute (EVRI), in collaboration with the Internal Committee of INEI at Hiroshima University, held a symposium for Peace Education and Lesson Study for Teacher Educator (PELSTE). The purpose of PELSTE 2021 was to provide a platform for research exchange, in preparation for the 2024 INEI Annual Meeting in Hiroshima, and for the Faculty of Education at Hiroshima University to become an international (East Asian) center for "Peace Education" and "Lesson Study."
On the first day of PELSTE, the symposium focused on "Peace Education." With three participants and 60 audiences, the significance and challenges of "Peace Education" were discussed.
Firstly, EVRI Director Kazuhiro Kusahara made a speech and explained the purpose and program of PELSTE 2021. Yasushi Maruyama, coordinator of the PELSTE 2021 Peace Education Section and chair of the INEI Committee, continued the opening remarks. He stated that the symposium would review peace education practices in Hiroshima, which had been distributed in the pre-conference learning materials, from the perspective of each participant's academic, cultural, and social contexts, and discuss how peace education could be redesigned.
Three participants made their proposals.
Ms. Cecilia Kyalo (Click here to access to her review and proposal), of the University of Wisconsin-Madison, USA, warned against "reducing history into dualistic polarities" of perpetrators versus victims, and suggested the importance of understanding the complex and ever-changing relationships among actors. She pointed out that the same problem can be seen in the peace education curriculum in Kenya, where peaceful coexistence among ethnic groups is an urgent task. She suggested the importance of encouraging students to listen to the "polyphony" of voices in history. She found this kind of dialogue with different "voices" in the peace education practice at Hiroshima Global Academy (HiGA).
Dr. Kevin Kester (Click here to access to her review and proposal) of Seoul National University, South Korea made three points. First, to resist modernist thinking – Eurocentricism – and to understand theories from the Southern Hemisphere and the East, without Western thinking. Second, to ensure that an ethical stance against colonial thinking is taken in all dimensions, from educational policy to curriculum practice; and third, to stop treating education as a panacea for peace. He suggested that we should not only look at what ideas are held by whom, and where, but also the specific context and background (time and place) in which such ideas are born.
Ms. Myuri Komaragiri (Click here to access to her review and proposal) of the University of Toronto, Canada, referred to the challenges of peace education in relation to her own research into refugees and conflict resolution. In particular, she pointed out the problem of formal school education being complicit in "epistemological injustice," which excludes the knowledge of disadvantaged groups such as refugees. She argued that peace education practices should start from organic social relationships rooted in local wishes and experiences, rather than being forced from the outside. She also emphasized that trusting relationships with marginalized people must be reconstructed, while taking into consideration the burden of reminding survivors of their painful experiences.
In the discussion, Russell Kabir, Takayuki Kawaguchi, and Yasushi Maruyama served as commentators, discussing the challenges of peace education and how to overcome them. In the first half of the discussion it was pointed out that peace education, which is often overly politicized as if it were an act against the state or political actors, is ambivalent, in that it has become an emotional and apolitical educational space inside the classroom. The discussion then continued to multiple dimensions of peace education. At the level of the national curriculum, the question was raised as to how the innumerable "many voices" of history should or could be structured. At the practice level, other questions were raised, such as whether the specific values of teachers, e.g. "anti-nuclear," should be hidden or could be transmitted as the voice from a subject. Throughout the discussion, the importance was confirmed of keeping many narratives heard from history. The importance of reconstructing the image of peace from marginalized voices was proposed, in order to repoliticize peace education practice.
Ms. Cecilia Kyalo
Dr. Kevin Kester
Ms. Myuri Komaragiri
In the latter half of the discussion, the participants of the lesson study section, Dr. Agnaldo Arroio (University of Sao Paulo), Ms. Indira Subramanian (Nanyang Technological University), and Ms. Kaycee Rogers (University of Wisconsin-Madison) also participated in the discussion. They pointed out the need to find a way to transform ideal peace education into practice.
川口隆行教授
松見法男教授
EVRI, the organizer of PELSTE 2021, will continue to develop the front line of peace education and lesson study in the coming years.
Ⅱ.Ask for your opinions
Thank you for participating, we are kindly ask you to answer few questions regarding this seminar.
please click here so that you will find the page for questionnaire.
---
*EVRI Forum No.24 Flyer
Click here to access program of PELSTE 2021 Lesson Study Section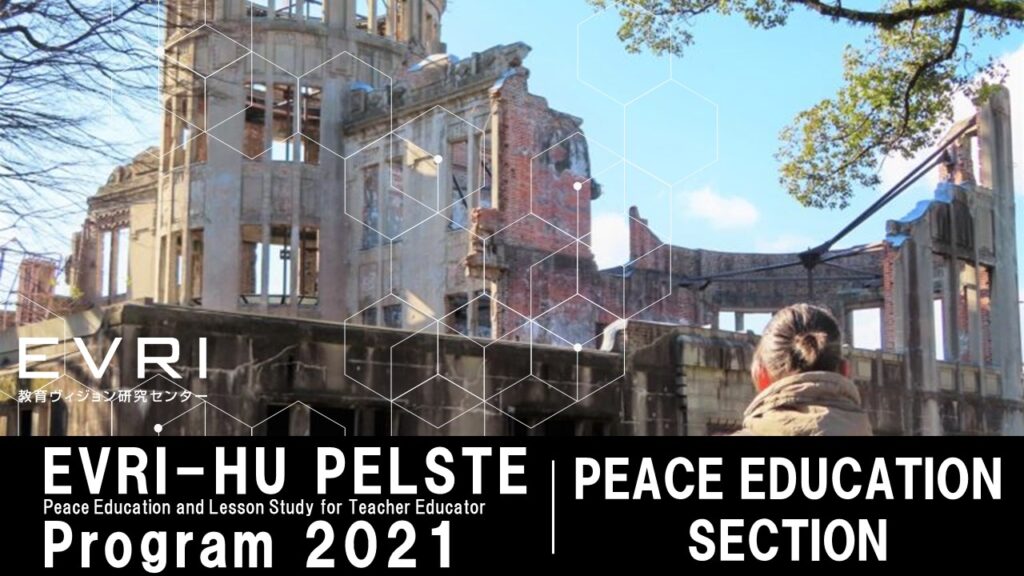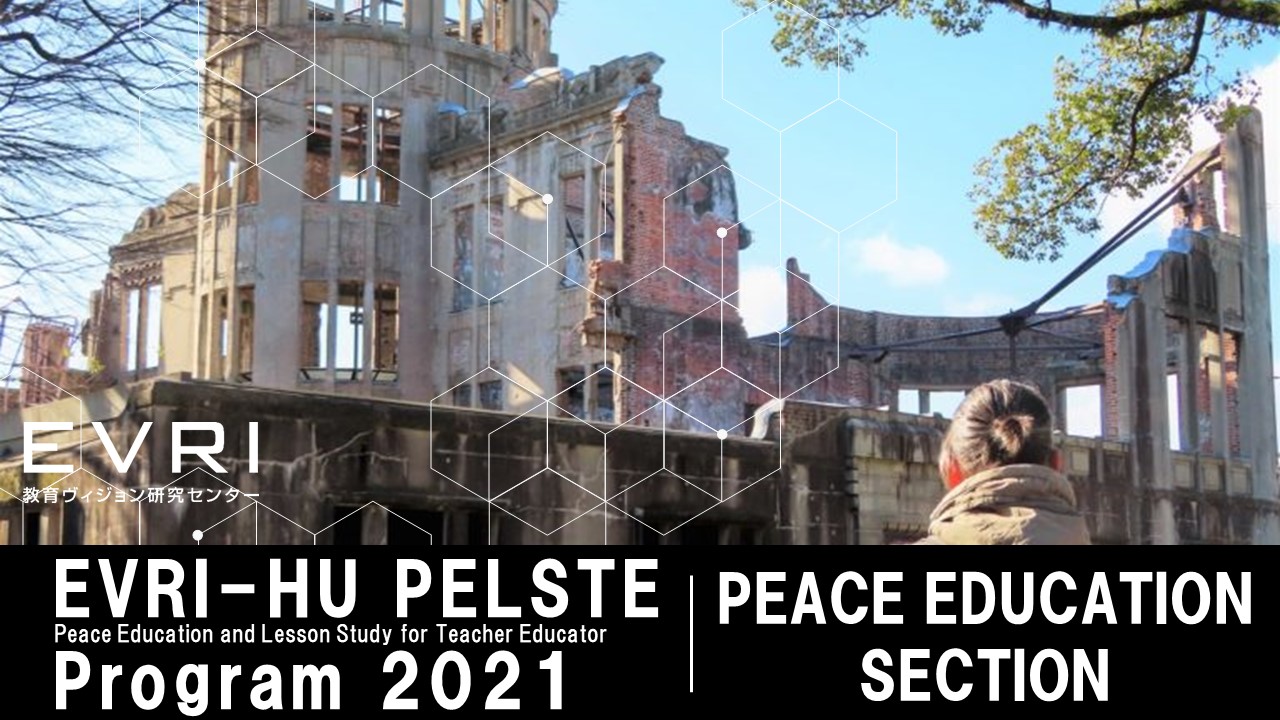 ---
We appreciate if your could give us your comments about the event. Click the banner below

---
Click the banner below to